Let your soul relax –
at the SeminarZentrum Rückersbach.
If you can't see the forest for the trees, come to us. At SeminarZentrum Rückersbach, we live and love being close to nature. Take the time to ground yourself again. How does that work with us? By enjoying your stay all around – at one of our wellness and leisure offers. Discover nature on a walk, experience pure action on a mountain bike tour or let yourself be pampered with a massage.
And by the way: from here you can enjoy a wonderful view of the trees. With the breathtaking view, it's no wonder!
Breathe deeply, arrive, relax –
our wellness offer.
You are not really spoilt for choice with us – why not first enjoy a relaxing massage before unwinding in our sauna oasis and rounding off the day in the whirlpool. Enjoy your stay from the first to the last second. Choose from our wide range of wellness treatments: if you are interested, you can book them in advance.
| Name | Dauer | Preis |
| --- | --- | --- |
| The thoughts are free - Face and head massage | 30 Min. | 36,00€ |
| Spine strengthening - Massage of the back and shoulder girdle | 30 Min. | 36,00€ |
| Weightless - full body massage with aromatic oil | 60 Min. | 63,00€ |
| Featherlight - foot massage | 30 Min. | 36,00€ |
| Reenergized - after-sport leg massage with aromatic oil | 30 Min. | 36,00€ |
Ready for some downtime?
Book now your wellness treatment with us.
Request now
Staying fit in nature –
and in our fitness area.
Before you reward yourself with a relaxing wellness treatment, be sure to visit our fitness room. Here you will find all the equipment you need for your workout. Or why not go for a run and enjoy the quiet of the forest.
What you should bring with you: Motivation. But in such a relaxed atmosphere as ours, you'll find it faster than a cuckoo can call its name.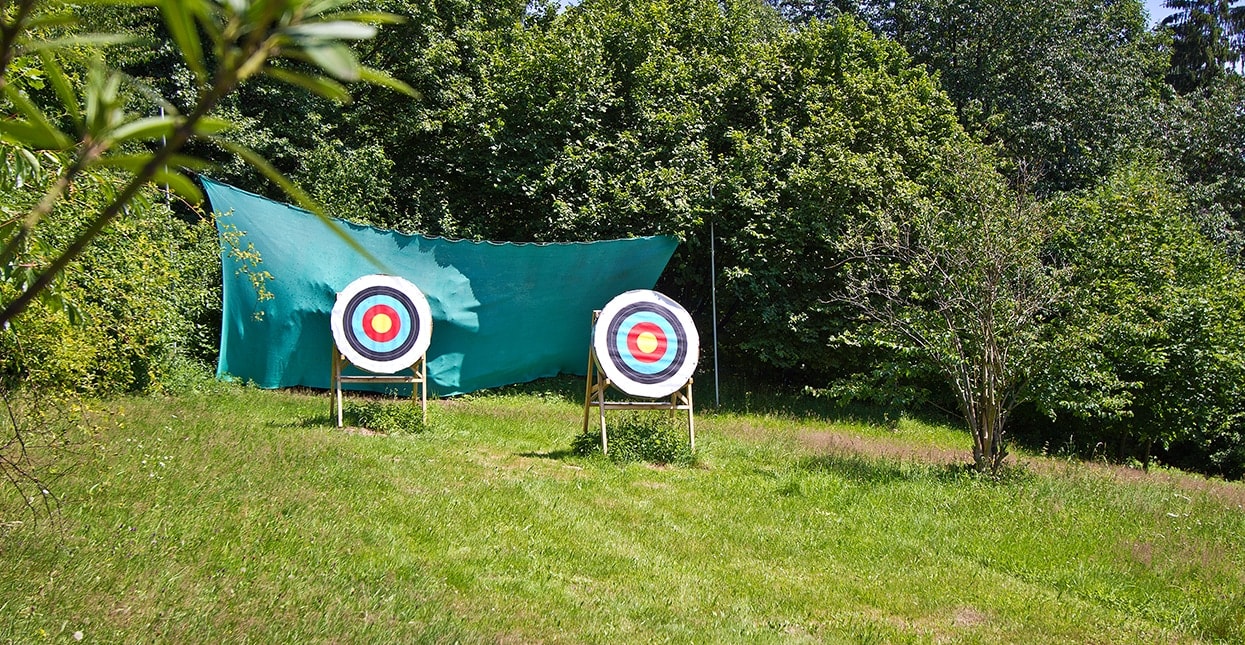 Towards nature – that means out into the countryside.
Among the experiences that are remembered for a long time are without question the sporting ones. And there are many of them here in Rückersbach. With our partner Naturwärts, we put together the perfect event for every preference: learn archery, play together on our boules field, explore the low ropes course, kick a ball around on our soccer field, get on a mountain bike, grab your sticks for Nordic walking, or go for a classic hike in the Spessart.
We will be happy to put together an individual package for you.
Please submit your individual request here.
We look forward to welcome you!
Request now