Enjoy your stay –
our leisure offers.
Even if your business trip has brought you to us in the Vorspessart region – what's wrong with enjoying your stay? Nothing, exactly. Take the chance and get out into nature. Or let yourself be pampered with a wellness treatment. This way you'll have a clear head after the conference – guaranteed.
Escaping from everyday life –
our wellness offers.
We welcome you to your personal place of well-being in Rückersbach. Relax in our sauna oasis: infrared heat cabin, foot bath, outdoor whirlpool and waterfall will bring you the necessary relaxation after a busy day. Or let us treat you to a massage and take you away from the stress of everyday life. Look forward to relaxing moments with an unforgettable view of the wide expanses of the Rhine-Main region and the mountain ranges of Spessart and Odenwald.
Stay fit and clear your head –
our fitness offers.
After a day full of concentration, a little workout is especially good for you. In our fitness room you can work out on the equipment or go for a runs through the nature. Mountain biking through the Spessart and walks are also an option – thanks to our location in the middle of nature. For the best routes, just ask at the reception. We will be happy to give you tips for your sporty fitness workout.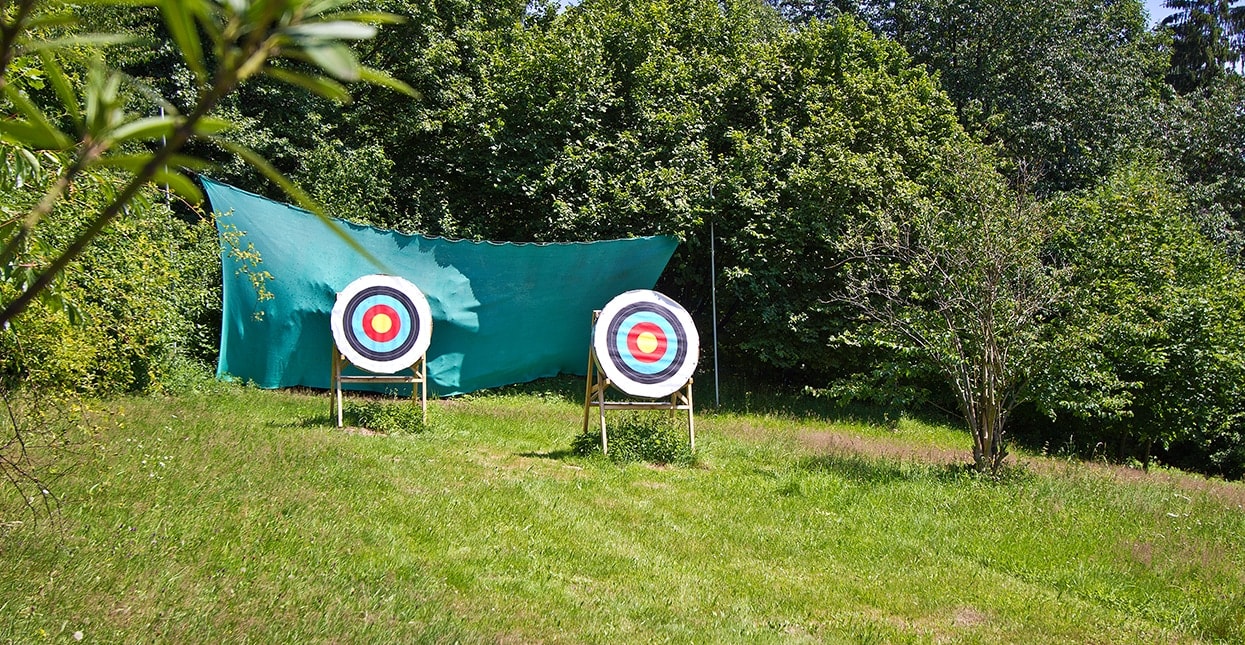 Sport experience
Fun and exciting tasks to strengthen the sense of team spirit and experience something at the same time. No problem with us: our varied sports experiences from hiking together to playing soccer on our own field are just two of the options we offer you here in Rückersbach.
Pleasure experience
We also have the right offers for the quiet end of the day and all those who prefer to relax together: enjoy a delicious wine in our wine lounge or celebrate together with colleagues in our grill pavilion. You are also welcome to combine sports and pleasure experiences as you wish. Talk to us about it – we will be happy to plan your individual experience for you.
Relax with a massage? Strengthen the team?
Or simply switch off for a while? Here you can send us your request.
Request now