You should celebrate the times as they fall –
and that goes especially well with us.
There is always something to celebrate: whether a wedding, a birthday or an anniversary. The SeminarZentrum Rückersbach offers not only locations for corporate events, but also for private celebrations. Whether in our large or homelike rooms with the most different possibilities for seating, play and decoration or in our barbecue pavilion, whether outdoors or covered – with us your parties will be unforgettable. Ever celebrated in a wine cellar? In our wine lounge you can taste the various wines of the region in a stylish atmosphere and toast to your very own event.
Whatever your event should look like – we will gladly help you with the planning and arrange photographers, entertainers or musicians in advance. And while you fully concentrate on celebrating on the big day, we take care of the catering.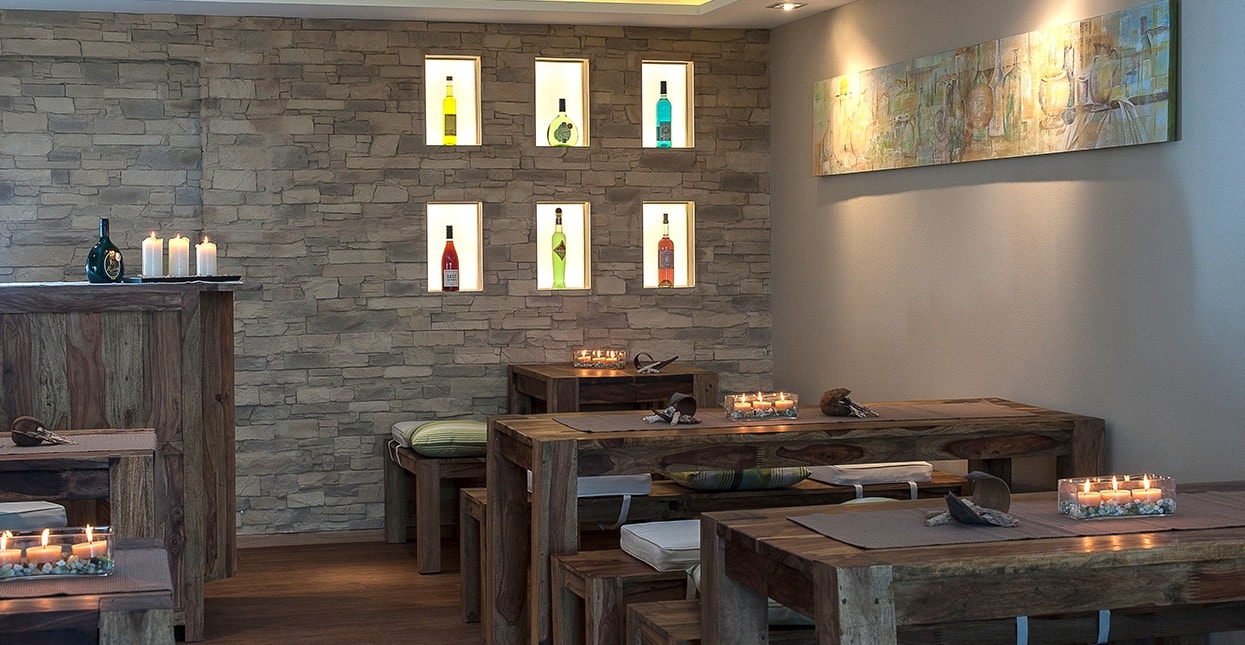 Whether red, white or rosé –
welcome to our wine lounge.
Experience delightful moments with your friends and family in our new wine lounge. With up to 25 people, you can spend social hours here, toasting and celebrating great events. Choose from a variety of exquisite wines from the surrounding area, France, Spain and other wine-growing regions – we will be happy to serve you other liquid delicacies as well as various small snacks.
You have found a new favorite wine? Every wine you taste in the wine lounge can also be purchased from us and enjoyed at home.
Wine tasting
You not only want to enjoy our selected wines, you also want to learn more about the different tastes, the growing areas and the winemaker's life?
Contact us – we will organize a wine tasting for you in our wine lounge.
Celebrate in the wine lounge
You are planning a birthday party, a wedding in a small circle or another celebration – and want a stylish setting in a relaxed ambience? Our wine lounge is also available as an event location.
Please do not hesitate to contact us.
Hooray, there is something to celebrate!
Here you can send us your request.
Request now