15.234
Satisfied lunch eaters a year
15.234
Satisfied lunch eaters a year
Enjoy your meal, guten Appetit and bon appétit –
welcome to the Restaurant Sternberg.
In our in-house restaurant we serve regional as well as national cuisine. We know what provides fresh strength after a day in nature or after a strenuous meeting: delicious, seasonal menus, prepared with love. Feel at home with us – whether as a private or business guest.
There is always something going on here in Rückersbach – from the Christmas buffet to the Easter brunch. You can find an overview of all our events in our culinary calendar.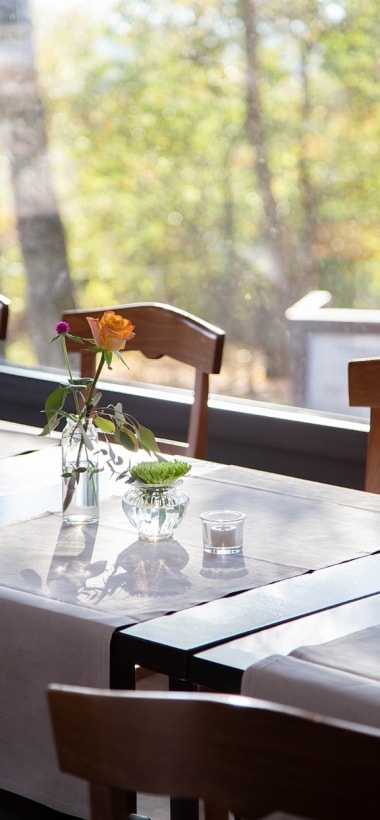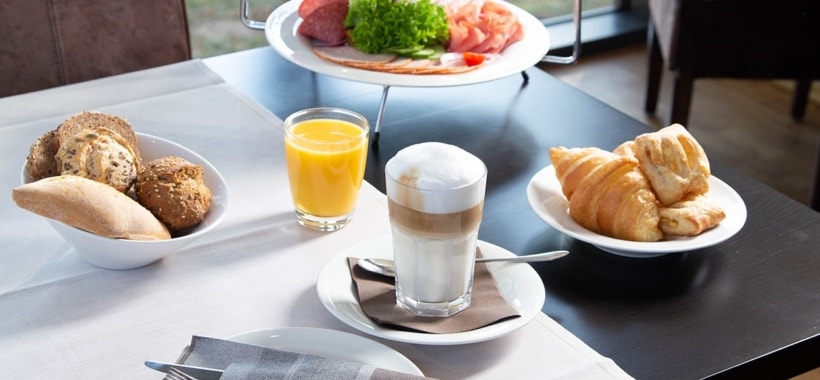 Opening hours
daily
7:00 a.m. - 9:30 a.m. &
12:00 p.m. - 12:00 a.m.
warm cuisine untel 09:00 p.m.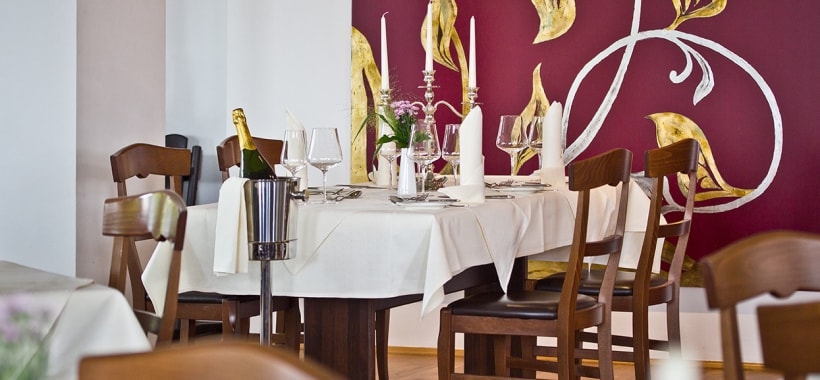 Gastronomic diversity –
let yourself taste it.
With our gastronomic highlights, it can sometimes happen that the wonderful view over the Vorspessart is pushed into the background. Because we serve mostly seasonal cuisine – the optimal catering for conference members, for hotel guests or guests of our restaurants.
Healthy, rich and balanced. We also read your special requests from your lips – after all, we not only attach importance to delicious food, but also to the service that goes with it.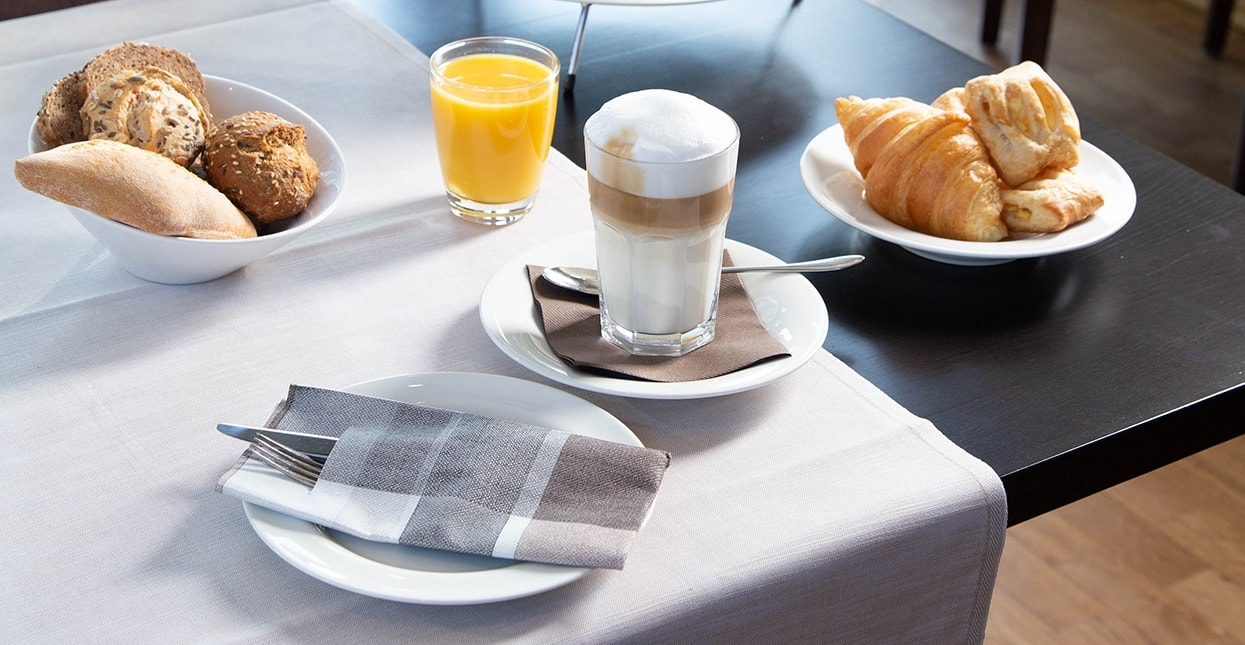 Good morning –
our breakfast buffet.
(15,00 €)
Start the day with our rich breakfast buffet. A selection of fresh bread, rolls and pastries, various types of muesli and yogurt, hot dishes, sausages and cheeses, fresh fruit and vegetables, regional jams and honey or chocolate spread, freshly squeezed juices, coffee, hot chocolate and tea ensures a successful start to the day.
À la carte: You are also welcome to choose a menu from our menu.
Lunch break –
our lunch buffet.
(29,50 €)
Our lunch buffet offers the right choice for every hunger: with our changing salad variations, a warm soup and the choice of a total of four main dishes with side dishes, we satisfy even the biggest hunger. And finally? Of course, there are also delicious desserts!
À la carte: You are also welcome to choose a dish from our menu.
Enjoy your meal –
our evening buffet.
(29,50 €)
Also in the evening our buffet is filled with regional, fancy and classic dishes. A selection of cold and hot appetizers and salad variations opens the feasting. Three main courses with side dishes can be chosen and rounded off with a rich selection of sausages and cheeses. There is always room for something sweet – to finish, we have prepared delicious desserts for you.
À la carte: You are also welcome to choose a menu from our menu.
Table reservation 06029-9718-0
We are looking forward to your visit.
Request now